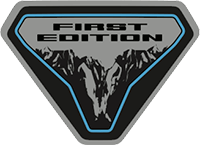 Active Member
Awesome! Hopefully I will soon be bringing another 2 door to the area. I have seen some 4's, but the only 2 doors I've seen in W MA are yours and a cactus gray I've seen twice on 91.
Hope to see it soon! Need some more 2 doors around here
VERY VERY NICE JOB!!

Hey, couple of Q's:

1. What's the resolution on your dash cam? both front and back
2. How is that Antenna with reception? Any Issues?
Thanks!
Front cam is 4K on its own. When running in conjunction with the rear I believe it's 2k front/1080p rear.
Antenna seems fine, haven't noticed any losses in reception. Although to be fair we have like 3 stations out here so there isn't much to lose lol
Cool stuff! Color matched blue top would be sick
You know, I hadn't considered it before but I saw a LB 2 door with the matched top (not sure if here or on Instagram) and it looked amazing
Nice, I think it would look awesome with white wheels.
I'm really starting to lean that way more and more. I'll have to photoshop some things and try it out