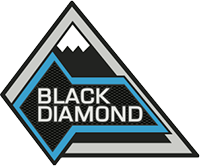 Well-Known Member
So, I finally got to drive the Bronco. Took one out for 45 minutes yesterday. A few quick thoughts below. As reference, I drive a 2010 F150 SuperCrew 4x4 with the 5.4 V8. Also, I am a 7/15 res for a 2Dr BD, 2.7, Mid Pkg who was told I'll be a MY22.
Seating position and view over the hood similar to the F150. Cabin felt a bit narrower then my truck, but not by much. I've sat in Wranglers before and they always felt very tight and almost claustrophobic compared to my truck.
The 12" screen looks huge and the resolution is great. Bare in mind that I don't have a infotainment screen in my truck.
Played with the 360 cameras. Very cool. So much so that I hope that in 2022 that we get the High Package option on the Black Diamond. I would would get the 12" screen if an option, but not willing to bump up to the OBX or BL to get it.
The OBX has the black/roast leather interior. I'll try to put this nicely, eeeeeh...not my cup of tea. Nope.
The power seats were nice, but I'll be fine with the manual ones in the BD.
Like others, not sure why the analog speedo and the digital one. Don't need both. The analog speedo should be a tac instead. Or, maybe Ford will offer over the air updates to allow more digital layout options.
Other than above, I liked the interior. I did sit in a BD a few months back and really liked that interior colors and the MGV seats.
Test drive was on surface streets and highway. The 2.7 gets up and goes compared to my F150. when the turbos kick in I felt pushed back in my seat. I can assume the 2dr will feel even quicker. Plenty of power for me. I will be happy. Got up to 80-90 mph on highway with no problem. As others have said, the engine doesn't sound great, especially compared to my old V8, but that is not really an issue for my. I prefer performance over sound.
Tried Normal and Sport GOAT mode. In Sport it shifted to AUTO 4x4 and held the revs longer. Not needed on highway, but would be fun on back roads at fire roads.
Ride quality very similar to my F150. Felt planted at speed on highway no wobble or wander. Comfortable enough for me and what I expected. Was not expecting a lux SUV ride.
Cabin noise at highway speeds with the soft top was loud. But, I would assume a Wrangler with soft top would be the same. I don't think I would want a soft top only. I would like to test drive a hard top to see if it would be quieter. I suspect it will due to glass vs. plastic windows. I am sticking to my 2dr hard top.
I did roll all the windows down and opened the top. The open air drive was great. Not a convertible guy, but I can see having the option would be great. I know my wife will like it.
So, that is about it. loved the drive. The 2.7 will be awesome. Still 2 dr with hard top all the way. The waiting continues......