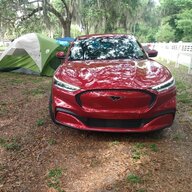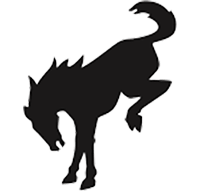 Well-Known Member
Wanting to see what the other offered. I went down to the automall and drove me a Gladiator. I did not hate it. They are offering employee pricing on 2020s. The rig I drove was a Sport S. Pretty much equivalent to a Big Bend.
Price- $42579
After Employee pricing for 2020 MY -$37315
Out the door with tag xfer $40967
What I liked-
Soft top- 2 forward latches and the roof peals back
Running boards- good to stand on working the top.
Power windows locks etc just like Base Bronco.
Locking seat backs for storage, locking armrest and glove box.
Storage under rear seat.
I did not like the limited interior storage, would prefer a rear cargo area over the bed, heck I already have a truck.
Manual 4wheel drive selection was clunky at best, I could see the wife having engagement issues.
The detent on the automatic sucked, was pretty much non existent, had to watch the indicator to get reverse.
Had a screw in gas cap.
Door add and removal seemed clunky.
Mirrors sucked.
My take away, I could live with the rig but mehh.
I like how the Bronco will have electric 4wd.
I need to find out about the Bronco soft top and if it is as easy to peal back. I now feel no real need for a Hard top I like the ability to just unbutton and button back up. Hard top panel seem too cumbersome for daily use.
I can live without a locker.
They also had a Red 2021Jeep Gladiator Sport was that $38900 with crank windows, framed door, manual locks steelies and soft top. After dealer added tint and bedliner (100% markup on both) out the door $42955