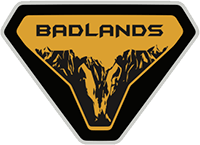 Well-Known Member
UPDATE - 10/23
Unfortunately, until further notice, the Texas Buyers Group is closed to new participants who were not part of the initial Purchasing Survey.
Why? With the overwhelming number of people switching their reservations to our partnered dealership Detroit has taken notice and requested that we cease advertising the offer. There is some concern about allocations but more so of Ford showing favoritism to dealerships. While the offer was never meant to have a participation cap, our dealership thinks it is best to abide by Ford while they work towards a solution.
What does this mean for people who have switched their reservation? Nothing, the offer will be honored without question.
What does this mean for people who have contacted our dealership, have the email offer in hand but who have not made the switch? Nothing, if you find the offer acceptable you can switch your reservation and the offer will be honored without question.
What does this mean for people who were part of the original Purchasing Survey but have yet to contact the dealership? It means that you will need to contact me in a direct/private message where I can verify your original participation and I will advise you on how to proceed. If you received a notification from me on 10/16 then you are part of that group.
What does this mean for people new to the forum or who were not part of the original group? Unfortunately, at this time you will not be able to participate. However, our dealership is currently in talks with Ford on how they can continue this offer for the Bronco6G community. If there are any changes to this policy, I will update them here.
If anybody has any questions or concerns, you are welcome to message me directly.
Original Message - 10/16
You probably clicked on this thread expecting to get full dealership information and offer details. However, as this is the Texas Buyers' Group, put together by Texans, for Texans (and our neighbors), by way of a Texas dealership, you should have known we were going to do things our own way. If you completed our groups Purchasing Survey, you have already received a direct message providing you with dealership information and a Bronco6G specific email address to contact our dealership.
Our group will also be sending out courtesy notifications next week to those in Texas and the bordering states making you aware of our negotiations and providing direction on how to receive more information.
So why not just post up the offer details and dealership information here you ask? Because our group and our dealership want to make your Bronco buying experience a more personable and pleasant one. We want to take out the headaches and stress that can come with a new vehicle purchase and allow the dealership to focus on what you as a Bronco enthusiast want and expect in your new Bronco. We want to put you in direct contact with the dealership so you can receive an offer in writing and personally signed by the General Manager so there is no confusion, ambiguity or concerns about the deal not being guaranteed when it comes time to place your order. It is just how we like to do business in these parts. Normally, we would come to terms and just shake hands on the deal, but this is the internet after all, so we thought this would be the next best thing.
One last thing, if you find the offer to your satisfaction and you change your reservation to our dealership we ask that you send either
@Foordbrawnco
or myself a message, or post a message below so we can mark you down on our list for future Bronco events and charity drives.
Sincerely,
Your Texas Bronco Team
@BlueBronco
@Foordbrawnco
@BroncoHooves
@CumminsWayne
@Section8
Edit.
All, so people understand why we are asking to keep our dealerships name and their offer out of public view for as long as possible. The Texas market was very tough to crack and we received a lot of pushback during this process. It was difficult to find a dealership that is enthusiastic as all of us and that is willing to work with our group. While most dealerships are just trying to make sales and are honest (Granger, StephensAuto, Leonardtown and a CA dealership name that escapes me) there are plenty of other shady dealerships, sales people and marketing guys out there that will not hesitate to run interference and try to discredit our dealership and their offer. We have seen plenty of the shady ones post here and have also seen others post videos to FB, etc. So, that's all, we would like to just protect our dealership for as long as possible from the disinformation campaign before it can begin. If you have any questions feel free to message one of us.
Last edited: