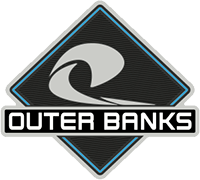 Moderator
Staff member
Moderator
Let's keep this short & sweet, no life stories, although I know yall all want mine
simply post your city/area
. I'll update the original post with everyone's locations.
Try and 'Like' or 'Thumbs Up' this post so it keeps the visibility high for our neighbors to post up too.
And try 'following' some of your fellow Texans on here
especially your neighbors. And check out the clubs section to see if there's one in your neck of the woods & if there's not, start one!
Let's face it, we're a big state w/ a lot of people, just because you live in Texas doesn't mean you're close by. So this city tracker was created. I hope it helps the clubs and our members meet up in the future
Abilene, TX
SLAY
Trail Scout
Adkins, TX
Treeza61
Allen, TX
Buster
Alto, TX
engledow1
Amarillo, TX
B1ubird
Andrews, TX
Jrod0486
Angleton, TX
BRONKO77515
Anna, TX
CumminsWayne
Arlington, TX
Gasman
TheCoverageCrew
Austin, TX
4wheelin4Fun
AdmiralDissociation
amylroberts17
atx_chance
Austin_Bronco
brknisel
Bronc0
BroncoHooves
Contact
fara
GPW
Harvest93
Heymking
joebronco
julmuz
Lagrange 6g
MaximusMattimus
Rizz512
SteadyBronco
Tatonka
TheOtherFordHorseCar
TriggerTX
Bay City, TX
Janskin
ptalbert33
Baytown, TX
kimberbrowski
Boerne, TX
JessD05
MastadonSlayer
Mattcoleman45
mts6175
Wrongco
Brownsville, TX
gantorris
Staticclism
Brownwood TX
TXRancher
Buda, TX
focaloca95
Lonestar777
Bulverde, TX
Chanman3123
Jermd21
Burleson, TX
bbmedic
texasgreazer
Carrollton, TX
TeamRJ

Cedar Park, TX
cmb
Center Point, TX
Texas Bronco
Cibolo , TX
Ricepuddin
Sarconus
TXArchitect
College Station, TX
Dewreckingcrew
MarkF12
Colleyvile, TX
BroncoBuster
Coppell, TX
Razorback
Conroe, TX
Obi-Wan Broncoby
Corpus Christi, TX
Holden
STX Bronco
Texas Sunshine
Cypress, TX
GotNotch
Dallas, TX
2ndround
95Bravo
BigBend21
BigDog68
Cappy
jrnewman00
leon.zhang
OffRoden
Tdifonzo
The Frisco Kid
Trübe
Tunny Bunny
Txchewy
El Paso, TX
Jess
SoccerDude
sjjohnny
TEXAS RAIDER
Trailrunner
Fair Oaks Ranch, TX
cigartexan
HuntJ
Flower Mound, TX
jmcl
OK_Hunter
Forney, TX
xusarmy
Fort Worth, TX
angrygrizzlybear
carso83
CGSquatch
Essmith94
Foordbrawnco
FstFrd00
John B+9
leBRONCOjames
Lucky35
MannyG20
virtualdru
ZaneDickey
Fredericksburg, TX
Magic
Friendswood, TX
Mangler720
TxNessie84
Frisco, TX
ATS99
BrentLee71
Danikagillian
kbBronco
MAFD
mxmerce
Nomad
Oliverboots
[email protected]
Georgetown, TX
rafterman
Strat48
ThinBlueBronco
Glen Rose, TX
mudwatcher
Godley, TX
Sleeves
Grand Prairie, TX
rotorwrench
Grandview, TX
BLESSEDX4
Grapevine, TX
JBF19
MardiGrasTexan
mrcx
Slotshot
Heath, TX
1975Bronco
Henderson, TX
OldGrayMare
Highland Village, TX
BisonInTexas
Houston, TX
7ToeJoe
Austin26
BabaYaga
bbqbronco
beaglebronco
Brocked
butler.bc
CoolerThanCool
Desert_Rat
Drugdealr
ELS
giraffe
Ironmomof3
KirchTX
Lordbam
Maxmillian
newsman9
Omarslp92
Phil_68w10
Saa106
Skinwalker
steverollin
TK-421
TXBronco
TommyVercetti
Humble, TX
grayshadow
Hurst, TX
Bronco-ocnorB
Hutto, TX
CH.n.TX
Karnack, TX
Uknowit
Katy, TX
Aardvark53
*BronceauxQn*
mpmcgaughey
WarringEagle
Keller, TX
BlueBronco
Edprem
Ft. Worth Rob
silveragemarvel
La Porte, TX
TX_Bronco77
Lago Vista (Austin Area), TX
LagoCJ
Lantana, TX
Ford70to21
Laredo, TX
wavydave
League City, TX
Mopar2Bronco2021
TxCatalystMan
Leander, TX
HellstromX
Limecreek
texas8709
Little Elm, TX
Bee4par
Ironiguana
chocdante
Lockhart, TX
Rusty Parts
Longview, TX
mjbuff
rancid53
Lubbock, TX
Big TX Mike
Citikill
LtHixson
Manor, TX
CodyDB19
Marble Falls, TX
clippertee
Marshall, TX
BootyBanditz
McKinney, TX
Cool Hand Luke
Chewcudda
elnorte
NorTex
tomdaniel
zrockin
Mcqueeney, TX
seththedog
Mesquite, TX
ipongtreat
Midland, TX
smann93
Mont Belvieu, TX
BroncoDMais85
Montgomery, TX
Edgeflyer
TXAG
Navasota, TX
kirkallen143
New Braunfels, TX
CWGrisw0ld
Dmtndan
Jagsarge
Pepperenavich
RTLGarage
Spooled
SpursFan
North Richland Hills, TX
sirreel
TXJeepScientist
Northlake, TX
BroncoJAG
Pearsall, TX
ItsRocky29
Pflugerville,TX
PC Austin
Pinehurst, TX
GRPinehurst
Plano, TX
sonofhammer
quickdraw84
Point Blank, TX
gcrew95
Prosper, TX
Gentryg
North7
ZinDallas
Zoomer6
Richardson, TX
BWS_TX
CTS-V
FeistyMint
reman1266
Richmond, TX
79BKO
StuRig
Rockwall, TX
CKXVII
Rosenberg, TX
crowbar
GinjaNinja
Round Rock, TX
Muleskinner
Roundrocktx
Royse City, TX
Pork-n-Bean
San Angelo, TX
Cholondo
Colter
San Antonio, TX
BBQGLAZEDSEABASS
BroncoBell
c2one
colind
cuzimitalian
gentlemanbronco
killaC
Kogi
law
Mikeflo
ocnorBdroF1202
Pappy
pawhitejr
Steeler412
Sub_Sonarman
TCLong
TOO99
San Juan, TX
Robert Saucedo
San Marcos, TX
AustinRunner
MYBRONCO
Seabrook, TX
zaki
Spicewood, TX
t_bucket
Spring Branch, TX
Creathir
j_marinelli
Stephens County, TX
NoBigDeal
Stephenville, TX
TrailX
Sugar Land, TX
Economisto
Mr.Drummond
TXWILD
The Colony, TX
marshmap
The Woodlands, TX
Davidbelmore
Tolar, TX
Garrison
Tomball, TX
pmccrackin
Txbeerrealtor
Trophy Club, TX
NonfatWombat
Tyler, TX
jdamach1
TX Banker
Valley Mills, TX
TxBronc
Valley View, TX
iamchewby
Victoria,TX
TexasBlaze
Village Mills, TX
TheGolfBallGuy
Waco, TX
BoneyRoads
Daytondavis
LonestarBronco
phishphood
Waxahachie, TX
Nslaw24
rdperez9411
Weatherford, TX
Jess bb
thegreenwood
Wichita Falls, TX
Blackandbluebronco
Leeunc1
Last edited by a moderator: