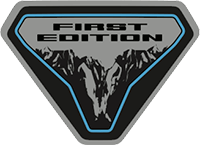 Well-Known Member
You mean the pickup version of a truck. There are other kinds of trucks besides pickup trucks.

Marketing people in the last couple of decades have moved farther away from calling all trucks trucks, except pickups. It's because that limits the appeal of many vehicles in trying to reach the broadest audience. Rich soccer mom doesn't want to hear her Suburban called a truck.
No I mean it's not a truck. A SUV is not a truck, just like a truck is not a SUV.