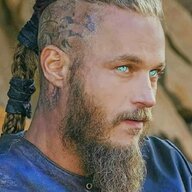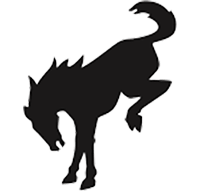 Well-Known Member
First Name

Jason
Joined

Jul 19, 2020
Messages
Reaction score

1,955
Location
Vehicle(s)

2018 Harley Davidson RKS
Anything that most people would prefer in a daily driver is going to be better in a loaded Rubi vs a base Bronco... Leather, Dual automatic climate control, 8.4 screen with upgraded Alpine stereo, heated seats, heated steering wheel, soft touch dash and panels (that is a big deal to me. Even the higher models of Broncos look overly plastic) etc.

After that I guess it's preference, but matching painted top instead of cheap looking gray MIC, painted flares, sway bar disconnect, steel bumpers, LED drive/park/tail/fog lights, etc.

The Jeep is 75k (still somewhat overpriced, but the argument was "nicer") because it would be close to 60k (just like a similarly equipped Bronco) with the base engine. It's not a freaking sport with a V8.


Have you ever even owned a Wrangler? I'm going to guess the answer is a resounding no. I've owned 5 Jeeps ranging from a YJ all the way to a JLU and none of them were "all over the place" I can let go of the wheel at 80mph and my JLU will track right down the middle of the lane. Will the Bronco drive better at speed, yes, but most people that have problems with Jeeps have had a cheap lift or piss poor installation of a lift.

As far as the sound bar, You don't see it looking up from the front seats. It's behind you. I'm 6'3" so I drive with the seat all the way back and I literally can't see the sound bar without turning my head. You see it from the back seats, but I don't ride in the back of my own vehicle so I don't really care. You literally sound like Ford marketing when you bring that up.

I'm looking forward to getting my Bronco, but I'm not getting rid of my JLUR anytime soon.
Your naming standard upgraded interior creature comforts that 90% of real Off-roaders could care less about. Even with those interior luxury items there's no way that still justifies a $75k + price Tag. No way.
You can say I sound like I'm from the Ford Marketing department but those things I named matter to me. I don't want to take my doors off and have to worry about purchasing aftermarket mirrors if I'm paying that much. I also hate that big black sound bar. I rode in the back seat of my buddies jeep plenty of times and it totally ruins the open air experience for the rear seat passengers. Thats important to me because my son and daughter will be in the back seat and thay want that open air experience. He'll my 11 year old daughter is extremely excited about it. She talks about parking in a field and looking up at the night sky in the Bronco and everything.
And yes I've never owned a Jeep because I like to buy new vehicles and always felt for what you get they where overpriced. But I grew up around Jeeps. Rode in them and drove them thousands of times. I know how they handle. Also if Jeeps aren't over priced how can you explain Jeep Sports being sold around $40k? Thats absolutely absurd. You don't get lockers or anything and they come with tiny tires weak axles and look like crap.
I almost bought a Jeep years ago because I wanted an open air experience but I just couldn't justify the price for what you get. Or should I say don't get. I was looking at a 4 door Sport. But they wanted so much money at the stealership. $39k. And then I would have to add a lift kit and tires. And in the end what would I really have? A Mall crawler. Because if I truly wanted to go off roading I would have to upgrade the axles , gearing and a bunch of other stuff on that heap as well. Totally not worth it. Jeeps are crazy overpriced.
Thank God the Bronco came along. Base + Sasquatch puts me in a true Hard core off roader for $40k. And if I wanted upgraded interior creature comforts I could go Wildtrak for $48k which is still $27k cheaper then that V8 Wrangler. And I guarantee you knowing Jeep dealers they'll be selling those things at a premium. $80 to $90k. No freaking thanks. You basically have to be a hard core Jeep fan boy drinking the Kool-aid to even think about paying that.