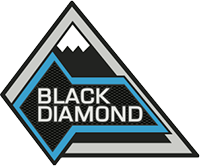 Member
First Name

Mark
Joined

May 12, 2021
Threads
Messages
Reaction score

31
Location
Vehicle(s)

Ford Escape/Jeep Sahara 4XE
Bronco

Black Diamond
I am a day one reservation holder with many of the options that are affected by the delays (Wild Track, MIC, Tow, Lux..) Just wanted to say thanks to all of you who have taken the time to share the information and updates about the ordering process, never ending delays, and constant bad news about the roll out of the new Bronco. It is sincerely appreciated.

With that said, I wanted to highlight my frustration with the dealer I chose to work with on my Bronco order. I made my reservation with Apple Ford thinking that going with a high-volume dealer would increase my chances of getting my Bronco early. That was an epic fail. They are about an hour away from where I live, so it isn't easy to walk in and confront them directly. I have been calling and e-mailing the dealer asking for updates, and inquiring about changing my order (dropping the tow package) and not gotten a single response back. The people I talk to always say it is some other persons job and they will have them call me back. I was also curious if it will be possible to switch to a MY22 if the Everglades Green is confirmed, as that is the color I truly want (it hadn't been announced when I placed my order). But until this morning - hadn't gotten any reply.

What is incredible is that my frustrations finally drove me to post a bad review of Apple Ford on Google (I rarely ever leave reviews). So I posted this at about 11:00 AM EDT on 6/26.:

"I'm a day one Bronco reservation holder and I greatly regret having chosen Apple Ford as my dealer. They have been completely incompetent throughout the process and have not communicated anything to me. 100% of the information I have been able to obtain has been through the forums on non-Ford websites from other dealers that have updated their customers throughout the process. When I converted my reservation to an order in January, I knew more about the option packages, codes and combinations than Apple Ford. It was sad. I have called and emailed multiple times and no one can answer my questions and they completely fail to get back to me when they say they will. At this point I want to change my order to increase my chances of getting a MY21, but I can't get any response. I feel completely helpless. I suppose they have no incentive to take care of me as a customer since the price of the Bronco is locked in. Who knows. Last note - when someone screws up my order at a restaurant, I just eat it and say thanks. I've left maybe 4-5 reviews in my entire life. So the fact that I am even posting this should be indicative of my frustration level. Just go somewhere else. These guys don't care."

And incredibly - I finally got a response from the dealer within 15 minutes!

Apparently there are two Shane Sanders with Bronco orders at Apple Ford! So when he hit reply to my e-mails, apparently they went to the wrong one. Also love the BS in the email. How are these guys not paying attention? Did they not read the mass e-mails Ford sent out on 6/25? Chips had nothing to do with it! Everything I have read about the delays are associated with constraints *other* than the global chip shortage (I read that impacted the Bronco Sport but not the Bronco. Wait--- I wonder if the guys at Apple Ford submitted my order for a Sport and not an actual Bronco! I better call Ford directly and see if they can tell me)

Whatever. Does anyone know if there is a way to change dealers at this point? I am guessing no.

I think the purpose of this post was primarily therapeutic. I'm sure may of us are feeling this way at this point. Thanks for listening. Let's hope the deliveries start rolling out in force sooner than later.
Just checking; did you ever get your bronco? Did they try to charge beyond the MSRP? I was assigned Apple (never got the chance to pick) and I had to stop by the office to get info..... Just wanted to know how it ended up....