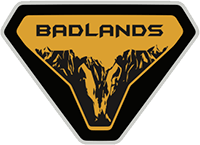 Well-Known Member
It was a miss-word by the OP and my own bias for interpreting it that way.

From the OP's first couple posts, he seems like a serious off roader with multiple rigs and all the similar people I've met on the trail love talking shop, enjoy looking over other's rigs, and encourage others to go out and enjoy the trails.

3 flats! Ouch, that sucks. I've not been a fan of the GY Territories since before I owned them. They do seem to have decent traction but not very good durability.

I put Cooper ST Maxx on my last off roader (the gwagen) because after researching them they seemed very durable. I never had an issue. Also loved the Cooper AT3's I put on my Cayenne Turbo before the ST Maxx on the gwagen.

I'm looking at the Mickey Thompson Baja Boss AT. Made by Cooper with the same 3ply sidewall (Armor Tek3). They add 3 peak mountain snowflake rating which is reassuring in the USA NE winters. The ST Maxx were great in snow, even without the rating.

I always carry a tire plug kit. I don't see me changing a tire on the trail if I can fix it with a plug, or 2 or 10. I used the Viair 88p up until a couple weeks ago when I installed an ARB twin under the hood. Overkill, but I feel like kitting out my Bronco.

I've not used my tire plug kit, but this is the one I purchased. $27 right now on amazon.

https://www.amazon.com/gp/product/B06X15JJ4F/ref=ppx_yo_dt_b_search_asin_title?ie=UTF8&psc=1

And the viair 88p, $89 right now on amazon.

https://www.amazon.com/gp/product/B005ASY23I/ref=ppx_yo_dt_b_search_asin_title?ie=UTF8&psc=1

Edit to add:

In the spirit of this thread, you don't always need the high dollar parts. $1200+ for my ARB setup is marginally better than the $90 Viair. It will take me a little less time to air up my tires with a 4 way system, ARB twin compressor, and the ARB pressure control, but not $1000+ quicker.
Thanks for your thoughtful and detailed answer. I'm on a learning curve regarding off-road tires. I obviously am not satisfied with the Goodyear ("Wrangler") OTs. I'll be keeping your post in a file for future study. I'll probably keep them through the winter--I gather they're well reviewed for snow and wide. I'll look into those Coopers and Micky Thompsons for next year's Utah-Nevada sojourn. This was one of my destinations on my trip last August, but not with those tires:
http://www.jeepingoffroad.com/confusion_range_trail.htm
Funny, the Goodyears handled Moab trails and rockcrawling fine, but failed on maintained but unpaved rural roads. Stones lodged in the tire cleats, then worked their way through the ply.
Moab is great, but I
really
love the remote, desolate areas.
Did that Vlair compressor keep running without overheating and still pump up four 35s?
If you find yourself coming to Boston, be sure to message me. We can get together for some refreshment, maybe explore a New Hampshire trail or something! Ride on!