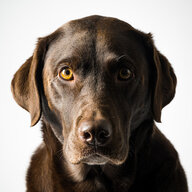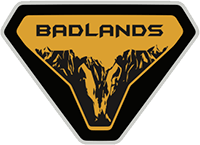 Well-Known Member
First Name

Colby
Joined

Oct 4, 2021
Threads
Messages
Reaction score

549
Location
Website
Vehicle(s)

2021 Base 2DR, 2022 Badlands 2DR
Bronco

Badlands
Welcome
, This is nothing more than a thread to track oil changes, mods and the occasional maintenance item. Jump to New for the Latest and Greatest.
Final Thoughts:
If there was only a Base available to me, I'd do it all again! What a fun vehicle this has been. I can't overstate how capable the platform is out of the box with a decent set of tires. After owning a few Subarus I'm used to the gremlins and ghosts of modern cars, and the Fords appear to be no different.
The Badlands has landed, which means this thread will come to an end for updates. As always, this Base was an interim rig and the next Bronco chapter starts now!
Badlands Build Journal
---------------------
Boreal Base:
Interim Rig:
2021 2DR Base, 2.3T, 7 Speed
Carbonized Gray
No Options
Current Mod List:
17x9 +12 Black Rhino Warlord
Falken Wildpeak AT3W 285/70R17
MRT Trail Rated Turn Down Axleback
Diode Dynamics SS3 Pro Combo (Ditch Lamps)
Diode Dynamics SS3 Pro Driving (High Beam Assist)
Diode Dynamics SS3 Pro SAE Fogs
Sasquatch Flares
Well, my dealer proposed the dream deal. Ive picked up this 2DR CG Base with No Options. Whenever my Order arrives, we trade out. Some minor mods will be installed on this Bronco, it will be a platform used to develop some unique lighting brackets, Molle Panels, a rear storage/sub box, etc. On order are some KMC Canyons wrapped in Falken Wildpeak AT3W 285/70R17, the 4.46 Gearing should turn the 33's without too much issue.
Got them meats
On a scale of 0-10 for trail experience, give me a 0.5. Got out with the new rubber, turned off advancetrac and she carved through any and all snow that was asked of it. No issue or hesitation
Cabin Run with Bella:
This weeks project on the Bronco: LIGHTS!
From paper to product, I machined some simple brackets out of aluminium, rattle canned them, installed an Auxbeam Fuseblock and am awaiting some RAM stuff in the mail to make the mounting arm for the Interior Auxbeam Switch Panel; The lights still need to get dialled into position. Once my fogs show up and I get them in, We'll get out for some aerial shots.
Beauty Shots first, In Process Shots Second, and some Fun shots finally.
The temperatures dropped to -40 again this week. Had an issue crop up again, I suspect the transfer case is not fully disengaging from 4H to 2H in the cold, its a big WHIRRRR/Ratcheting that's speed related. It threw some powertrain faults; a vehicle restart always solved the issue. Ive got an appt. booked for them to check it out.
I finally got the DD SS3's all aligned and in place. Next time the Bronco gets a wash Ill get out for some night shots. The double pod setup provides excellent coverage and having Zone control is neat, Im excited to do this all again on the Badlands.
Same Same, But Different:
A few wildlife encounters along the way too
7,700KMS, the starter packed it in. Roadside assistance and warranty came to the rescue. Only six days in the shop for that, a wiring repair and an oil change to boot. Its back in action, we've found some Lynx and the Sas flares came in!
Last edited: