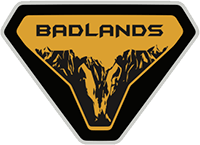 Well-Known Member
First Name

Todd
Joined

Jul 15, 2020
Threads
Messages
Reaction score

7,369
Location
Website
Vehicle(s)

2021 Bronco, 1971 Toyota FJ40, 1998 Corvette 'vert
Your Bronco Model

Badlands
I'm happy to finally introduce -
CHEETO
Reserved on 7/14/20 and picked up on 1/03/22
Converted to order on 1/19/21 as 2 Dr. CO BL, 2.3L w/ 7MT, High, MGV, MIC, Towing
5/29/22 - Pic after Oracle CHEETO letters installed:
@ORACLE Lighting
@JP_Oracle
1/03/22 - The first day home was inspiring. I'm standing there staring in disbelief that the day had finally come, crunching down on a bag of Cheetos. Suddenly I noticed that the Cheetos lettering kinda matched the Cyber Orange, and realized that my Bronco's name was not going to be the previously thought of "Short Bus", but instead it would be CHEETO!
1/04/22 - Having seen the custom backlit letters from Oracle, I knew what I had to do next. I threw together a Photoshop preview:
1/05/22 - I ordered the white/amber backlit letters from Oracle, and it took four months for them to show up.
Meanwhile I had decided I'd paint the letters to match, so I ordered a paint system from Automotive Touchup.
When the letters arrived and I was ready to install, I first tested them, then masked off the backlit portion and attached some coffee stirrers so I'd have something to hold on to while painting. Then after a test spray, I did prep pads, 2 coats of adhesion promotor, 4 coats of ground color, 4 coats of mid (pearl) and 4 coats of clear. CHEETO letters are wired to AUX 6. While I had the grille off, I installed three amber LED lights from Partsam on Amazon. They had to be modified to cut notches allowing them to slip into the grille slots. I wired them to AUX 5, which already controlled the amber light option that I installed previously from M&R Automotive.
These lights are terrible to capture at night vs. in person, but you get the idea:
This is a running list of installed Mods including vendor purchased from, some that I will likely link to more detailed posts later on:
AR | Badlands BAM BYODR - Smooth
AR | Badlands Console Badge
Rock Slide Engineering - Tailgate Table (Thread created previously)
HBTFD - Front Plate Holder
Bartact - Black/Dozer Yellow Grab Handles (front and rear)
Fast Intentions - 2 Door Bronco Horse Logo Sill Guards (Active Orange)
StickerFab - Various accents throughout
Boomba Racing - BOV Adapter V2
Stay Tuned for the following Goodies:
JKS Tie Rod Steering Sleeves
R/C Goodness, and other random fun!
Last edited: