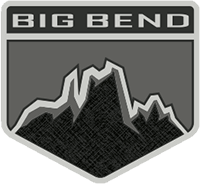 Well-Known Member
Been playing with the Build and Price and I'm torn between a Black Diamond and Outer Banks at the moment.

One of my must haves is the 12 inch LCD-which the BD doesn't offer and the Outer Banks does.

I'm not a fan of the wheel option or the body colored fenders on the OB, and to be honest, I actually like the Marine vinyl a bit better than the cloth options that the OB offers and I'd rather not have to add another 2K for leather.

Then I want a white top, but I don't want to wait till 2022MY to get it either...so do I just use the soft top (if I get a 4 door) then get the white top from Ford later? The only issue I can see with it is that its roughly $1100 for the MIC top with sound deadening and I'm going to assume a white top is going to be at least $1500-2000 standalone.

I'm curious as to how hard it would be to swap out the 8 inch display for the 12 inch one-

I'd like to get the wireless charging pad, but I'm also assuming that would be a fairly easy swap out.