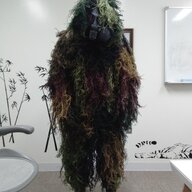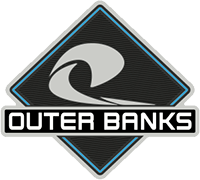 Well-Known Member
PLEASE, Ask your dealer first, some are really great about this!!!
Turns out, my dealer is a tool and won't tell me my rail car number!!!
RULE NUMBER ONE: IF YOU DM YOUR REQUEST I WILL NOT PROCESS IT
RULE NUMBER TWO: IF YOU ARE NOT SHIPPED AND RELEASED I WILL NOT PROCESS IT
RULE NUMBER THREE: I WILL ONLY GET YOUR RAIL CAR ONCE ***
RULE NUMBER FOUR: I WILL ONLY ATTEND TO REQUESTS WITH VIN#, ORDER#, and SHIP DATE

If you don't follow the above simple rules, rinse, repeat, try again.
​
FAQ
1. I have limited access and limited time to help, but I will do my best!
2. Feel free to help out
3. Anything that helps make it easier for me to get the list together at the end of the day helps
4. Don't make it harder for me.
5. There are a lot of great links below!
*** The one rail car request rule is for my help only (mpeugeot), only because I really don't have the access to get more information and I am relying on others to help out.
Otherwise, hit this thread up. Either I or someone else will try to answer!!! Hack the planet...
Seriously, we are lucky that a few members of this forum can help with resolving where your Bronco might be. Any request that ends up here is fair game, if you know how to help out, feel free to do so. Sometimes, I get lucky and sometimes I need to ask people who have helped me before.
I don't want anyone to risk their reputations, livelihood, or anything else getting information out there. PLEASE, don't access data that you are not allowed to access or do anything illegal.
Let's work together to help our fellow enthusiasts out!
REMEMBER: VIN and ORDER NUMBER
Post them to the list and do not DM them to me!
HELPFUL LINKS TO CHECK:
AEM tracking links to see if you have been built and shipped:
https://shop.ford.com/aemservices/shop/vot/api/customerorder/?vin=YOURVIN#&orderNumber=YOURORDER#
https://shop.ford.com/aemservices/s...utes=BP2.*vin=YOURVIN#&orderNumber=YOURORDER#
https://shop.ford.com/aemservices/s...es=BP2_.*&vin=YOURVIN#&orderNumber=YOURORDER#
Already shipped?!?
https://www.palsapp.com/
https://www.cassens.com/#/delivery-receipt
https://www.unitedroad.com/delivery-receipt
Is posting my VIN safe?
That is for you to decide. It's not hard to get the VIN number for any particular vehicle. Your VIN number is publicly displayed everywhere you go on your vehicle... anytime you park, your VIN number is exposed to anyone who wants it. Hell, given the advancements in Satellite technology, I would be surprised if the damn things can't be read from orbit at this point.
Now, this is not supposed to be the primary way to get your rail car,
this is a last resort when your dealer won't help you out.
I even provide a number of links up front for people to do their own digging in the first post.
Now regarding VIN numbers:
ALL 2021 Bronco VINs start with either 1FMDE5 or 1FMEE5 (2 doors are always 1FMDE5)
So that takes care the first 6 locations
The 7th location is A, B, C, D, E, or F.
The 8th location is P or H.
The 9th location is 0 - 9 or X.
The 10th-12th locations are MLA or MLB
The last 5 locations are 00000-99999 (with large blocks of numbers excluded)
All two door FE's start with 2XXXX (and near as I can tell less than 1000 were built, so really 20XXX)
All four door FE's start with 4XXXX with 43250 near the highest I have seen.
Almost all production Bronco numbers start with MLA6XXXX-MLA9XXXX or MLB0XXXX.
So really, figuring out a VIN, not that hard. You are at best hiding 5 digits as a unique identifier, potentially a lot less, especially if I know your blend date.
Also, if I have your VIN, I can likely get your order number without much hassle either... These things are just publicly available and are not secret (although I know that people would prefer them to be - they just aren't).
Last edited: