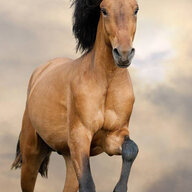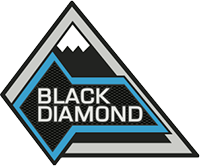 Well-Known Member
The Ford Bronco has charged onto the scene and adventure SUV lovers have come alive.

A classic American confrontation is at hand. Let us take a look at the stakes.


Jeep, in 2016, sold 926,376 vehicles in Canada and the US and 1.4 million units worldwide.
It increased its sales to 973,227 in 2018 in the US and Canada alone in 2018 and was gunning for 2 million Jeeps by 2020 around the world.

Jeeps are sold in 120 countries around the globe including China and in Europe Italy alone is responsible for 1/2 of all European Jeep sales.

England where 50% of all Land Rovers in Europe are sold, accounts for just 4% of Jeep sales in Europe.

The Jeep Grand Cherokee is the most sold Jeep vehicle and Chrysler has the capacity of producing over 250,000 GC/year. So far, 2020 has seen a 20% decrease in Grand Cherokee sales, likely due to Covid-19, as have other vehicles to a more or lesser degree.

Due to the year round good weather and plenty of opportunities for venturing into the outdoors, more Wranglers are sold in California than in any other state. Wrangler sales in the US and Canada were roughly 190k in 2017, 240k in 2018, 228k in 2019 and so far in 2020 a little over 100 thousand Wranglers have been sold.

Given these numbers it is easy to see that healthy Jeep sales are critical for Chrysler and it can be argued that they are in fact Chrysler's lifeblood.


Automakers in the US and around the globe are aware of these sales numbers and there is no doubt that the decision to bring Bronco back to life is a financial decision first and foremost. Ford wants a piece of the pie that Chrysler has been gorging itself on alone for too long. Ford has seen that half hearted efforts from other brands including Toyota and GMC have been unable to dethrone the Jeep and if they were to take on Jeep seriously they would have to go with all guns blazing (unlike the Blazer and the FJ Cruiser). They have the advantage of hindsight and know what happened to others who went into the fight half heartedly and given the incentive of the astronomical sales that Jeep produces each year, Ford went in earnestly and well equipped to do battle.

So far, Ford is focusing on sales only in North America but make no mistake this initial volley is just a harbinger of the greater struggle to ensue around the globe when the current and multiple trade and health issues subside. Chrysler is not oblivious to this threat and Ford is not blind to the necessity of taking the challenge to the next and logical step. Ford must establish a good foothold on its native land, establish the ability of the Bronco, show the ground swell of support for it and then move on from there. To this end the Bronco must not disappoint. It must prove to be as capable if not more than Jeep and must show itself to be more reliable. It must keep ownership cost of purchase and of maintenance no higher than Jeep and must continue to produce new variants to keep the enthusiasts engaged and new buyers interested. It will take new first time adventure SUV buyers but it must also take established Jeep owners who are an already established community of buyers of such vehicles.


If Ford, over the next few years can muster even 50% of the sales of Jeep, it would be a great financial boon for it and a near crippling blow to one of its main rivals. While Ford must not lose after spending billions on this war effort, Chrysler cannot afford to lose, period.

If Ford is able to show sizable sales, it might encourage others like Toyota with deep pockets and established off-roading heritage to consider a serious effort to give the legendary FJ40 a second life. It can be a very lucrative move. Chrysler has already shown it to be the case and Ford wants at least half of Chrysler's take. The pie can be split three ways, it is a very large pie.


Ford vs Ferrari is a film all of us have seen and Ford went in all guns blazing to take on another champion of a different type from a different era and was victorious, if only for long enough to show the world what it was capable of when the bean counters were banished, at least momentarily. Now Ford is taking on a rival not from across the pond but the stakes are higher, much higher. Ford is fighting for something much more tangible than American pride. But so is Chrysler; it must fight for survival and the external challenges to the industry that are leveling the playing field for all automobile manufacturers are only making the struggle more intense and desperate. For enthusiasts like us it is also more interesting in more ways than one.


Bronco vs Jeep, Ford vs Chrysler….let the show begin!