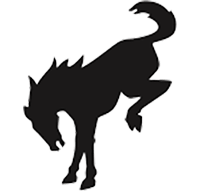 Well-Known Member
Alright... so based on my daily browsing of this forum, it is clear that the price protection system Ford has created for us is confusing both for customers and for dealers. So I'm going to attempt to help the situation and give clarity to it. Keep in mind this is intended for customers in the United States. Customers in Canada have their own program(s), but I don't know those details (apologies to our northern neighbors).

If any of this is wrong please let me know ASAP. I don't want to add to the confusion.

Generally speaking there are three price protection programs in play:

Retail Price Protection - This is Ford's standard price protection that applies to all Ford vehicles and is designed to protect order holders from mid-year price increases. It is based on your order date and remains valid for the remainder of the 2022 model year.

PGM#38406

- This program was created specifically for early reservation holders to protect the from the 2022MY Price Increases. This program is only valid for the 2022MY, but there will be an updated 2023MY program at some point in the future for those who gets pushed or are holding out until 2023.

PGM#38446

- This program is effectively an addendum to the PGM#38406 to protect order holders from the 2022.5MY Price Increases. This program is only valid for the 2022MY.

IMPORTANT JULY 15th, 2022 UPDATE

On July 15th, Ford implemented their second round of price increases for the 2022MY—

details here

. As far as I know, PGM#38446 is still the correct program number, and covers both the March and the July price increases. If this is incorrect, please let me know.

Exactly which of these programs you qualify for is dependent on what you had reserved, what you ordered, when you reserved/ordered, etc. etc. On the table below... Column A is the price protection money for the 2022MY price increases, and Column B is the price protection money for the March 2022 price increases, and Column C is the price protection money from the July 2022 price increases. The colors on the program numbers above correspond to the colored boxes on the flowchart blow. Using them, you should be able to figure out exactly what you qualify for.

On the dealer's side of things... these price protection programs should appear when they pull up your order/vehicle in Smart VINCENT. If not, they can use the program numbers above and your customer number to find details on the program.

Keep in mind this is simply the protections Ford is offering to you as an order holder.

However

, the final selling price is ultimately between you and your dealer. Ultimately Ford cannot guarantee the final selling price of the vehicle and (generally speaking) cannot protect your from dealer markups. They can only protect you from the MSRP price increases they themselves have added through the past year or so.

If you would like more information on this... here are a few resources:

@FordVideoGuy's excellent YouTube channel. He has covered this topic as well as topics for Ford's other vehicle lines.
Bronco Nation's article. Written by Laura Zielinski from the BN team. Super helpful for when the Ford FAQ's site doesn't work (which seems to happen often).
Thank you for preparing this, I'm still confused but you gave me hope!
I ordered on 11/05/2021 and last week got a vin number so I better pay attention to this!