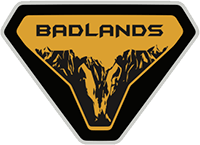 Well-Known Member
There is two ways to do it.

The dealer will give you the protected price up-front. They eat the cost and get reimbursed from Ford later.
Basically how you described it. You pay sticker, Ford reimburses the dealer after 30-45 days, and you will receive a check from the dealer once they receive the refund from Ford.

It's basically dealer's choice on how that is handled. Every dealer I've personally dealt with will give you the refund up front and eat the cost until they get the money back from Ford. But obviously I've only dealt maybe 5-6 dealers and there are thousands of dealers across the country.

Once the vehicle is verified as sold, it should take 30-45 days for Ford to refund the dealer. So if you don't get your refund back after ~60 days… start bugging them.
When I got my $975 applied at delivery, there was a Certification Number (CN) associated with it. I took delivery of my Badlands on 4/5 and have been hassling my dealership regularly for an update, but they continue to play dumb.
Flat out… I don't trust them at all.
So, I asked for a Certification Number (CN) for the remaining $2,000 "rebate." They claim to only be aware of the one CN for the $975. Does this mean they didn't even submit for the Dealership Retail Price Protection Program associated with my VIN?
My problem is, they attached a 120-Day deadline on it, though I don't believe it's enforceable. Regardless, I don't want to deal with this shady dealership anymore and want to verify that they evenstarted the process. Would you happen to have an ideas?