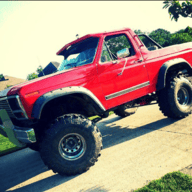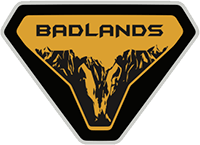 Well-Known Member
If it was the Courier there wouldn't seem to be much of a size difference from the Ranger.
could be possible, would explain the 5-lug. But being a unibody wouldn't that be nigh impossible to do a hack job body for a mule like this?
I don't understand where the reasoning that this isn't some Chevrolet test mule is coming from though. Is Chevy not allowed to use watts linkages? The plate is a Michigan plate, which is seen on some Chevy mules, along with New York plates on some, not just Fords.
(And what's up with those uprights?)
on edit, after looking around, I see where it was spotted with an Everest and license plate numbers on the two being extremely close. the uprights for rollover testing, some more photos showed the holes that would be used to mount them horizontal. So, yeah, some type of Ford hackjob test mule for something. I'm thinking the baby bronco possibly however considering the insanely low ground clearance for an offroad truck on those a-arms. Even basic rollover testing would need to be done on an accurate ride-height vehicle with complete and correct running gear.
Last edited: