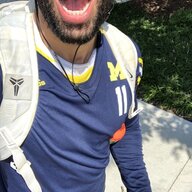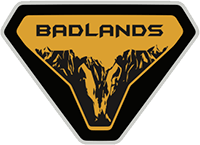 Well-Known Member
First Name

Haramol
Joined

Dec 27, 2020
Messages
Reaction score

1,450
Location
Vehicle(s)

N/A
Bronco

Badlands
Went to a local Bronco event recently and got to see a Big Bend and an OBX.
As someone who ordered a Badlands w/ SAS and MGV, most of my questions were left unanswered.
Fortunately the Big Bend had the mid-package w/ stock stereo and the OBX had the Lux w/ the B&O.

I asked the rep if I could stay late after they shut things down so I could crank both stereos up and compare them...and they said sure!
I tried a few different songs on my iPhone on both so I could get an equal comparison.
Here are some of my thoughts:

A lot of people have said the B&O is nothing to write home about...and unfortunately I agree. That being said there is definitely a difference between the stock and the upgraded stereo system. The bass is deeper and the mids/highs come through cleaner.
I went to a different Ford dealership and listened to the "B&O unleashed" in the F-150 line. That was a great sound system (18 speakers vs the Bronco 10 speaker).
I think a lot of the problem with the Bronco B&O system is where the speakers are placed. They are clustered in the front and the back. There are no speakers on the doors (for obvious reasons) and no speakers in the middle (near the B pillar or head rest). So the music feels clustered in front of you if you're the driver/passenger or behind you if you're in the rear. I definitely did not get a surround sound feeling no matter where I sat.

I currently have the Lux package on my Bronco mainly for the B&O system, but I'm starting to second guess it.
The problem I am running into personally is this: when I do get my Bronco, I'm sure there will be some delay in aftermarket stereo system options specific to the Bronco/Sync 4. The B&O system is better than stock and I would hate having to wait a long time for a great aftermarket solution to come around.

Has anyone else listened to the B&O in the Bronco and have thoughts?