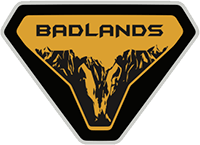 Well-Known Member
EDIT

for those who dont know there are 2 types of hard tops that ford is , so far , going to add for the bronco. The MIC top , and the mod top. the only hard top that is delayed to model year 23 is the MODULAR hard top which is much different from the hard top we see in videos/reviews (mic or molded in color). The MIC top is simply grey plastic. The mod top has removable windows/roof hatch/and paint options. We have only seen prototypes of the modular top so far.


So people are scratching their heads about the email but i think I understand what ford is doing.

So webasto screwed them over big time and its too late to fix everything in time to make everyone happy. So they are telling 4 door owners "hey we screwed up if you want your bronco faster get the soft top with(free) prep kit"

Meanwhile they are likely shifting hard top production to the 2 door which does not have a soft top option (which also has a smaller order quantity compared to 4 doors) so they can knock those orders all out and move production to full steam with the 4 door

The mod top thing was sort of expected. As they cant even get normal roofs out. But a year of customer feedback is a long time and will make the product better.
Last edited: