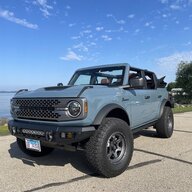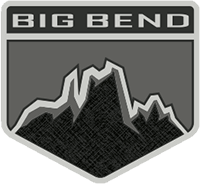 Well-Known Member
https://www.bronco6g.com/forum/threads/broncy-mcbroncface-build.49379/
Pics of my stereo for reference.
Been meaning to write this for awhile to help people with a great product Best Buy has. I don't work for them and am just a customer...it worked for me.
Learned about this from my Local Best Buy stereo install team. Awesome guys and showed me how to use the Total Tech program to my benefit. (Geneva, IL Best Buy... guys there have lots of experience. Couldn't be happier.)
If you have TIME, a Best Buy Credit Card, and don't need a high end system... here is something I learned from my local Best Buy to get a great deal and free stereo install.
1. Get the Best Buy Credit Card - Every expense you make, you get Best Buy rewards points. I use mine all the time for monthly stuff like gas, bills, food, all my Bronco accessories, etc. Every month I get points. And I have work expenses too so I get extra points from work travel. Over time, I accumulated points for Alpine Speakers, Kicker Key Amps, and of course the install itself. And because Best Buy installs it, I wasn't afraid to buy Open Box items as I know they will be tested. So I saved some $ doing that too. They also match pricing so I always got the lowest price I could on the equipment and then I used my rewards points.
2. Buy the "Total Tech" - $199. Link below. As long as you buy your equipment from them, they will install it for free. I bought the TOTAL TECH & equipment with my rewards points. (Feel free to call Best Buy or go into their store. Other benefits too about the program but I got it because I was going to spend more on install so they brought this up as a cheaper way.)
https://www.bestbuy.com/site/totalt.../pcmcat1608643408172.c?id=pcmcat1608643408172
3. Schedule your Install - These book up pretty quickly, but the nice thing is because of Total Tech, you can keep going back as you buy items. It doesn't cost you any more to do multiple runs. Just time to keep your car at the shop. So I did my fronts first. Then the next month, I did rears and subs. Then I added my 2 marine speakers.
So over 4 months, I was there 3 times for installs. (I had to wait about 3 weeks from when I called to when the first available appointment. You may find places that are less time.) Again, all installs were paid for by Total Tech. I had to pay for some of the wires/harnesses because I ran out of reward points but you get the idea. If you have points, you can basically get your entire stereo install for free.
4. Talk to the installers before you do this... The Bronco is pretty modular but I always worried that some young kid would use my Bronco as an experiment. My Best Buy has some really good installers... if you don't feel good about your local Best Buy installers then don't do it. But after talking to mine, I was all in. One had a Jeep Wrangler so understood how things worked. I was the first Bronco they worked on. (So you're welcome to others after me in Geneva, IL).
*** In spirit of true transparency, Best Buy doesn't carry the down firing enclosures I bought in the Build Link above. I got those off of Amazon. $62 each. I also bought a shallow Kicker subwoofer from Amazon b/c I didn't see it on he Best Buy website either. But they have plenty you can choose from. They installed the sub into the down firing enclosures.
https://smile.amazon.com/gp/product/B01BXE8ZW6/ref=ppx_yo_dt_b_search_asin_title?ie=UTF8&psc=1
Hope this helps someone out there save some money so they can put to other Bronco Accessories!!
Last edited: