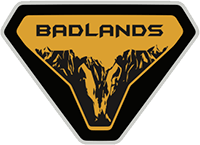 Well-Known Member
@laj.tuxmek
said (in another thread I believe) something to the effect......
that those who want a drop down tailgate would be taken care of
, but it didn't come across to me that there would be a Dual Hinge Setup.
Well.... I personally want a Drop Down Tailgate and the Spare Tire carrier to be Body or Frame Mounted. Yes I KNOW, I KNOW, I KNOW what some of you will say.......
But...but...but... you'll have to swing the spare tire out of the way to open the tailgate!!!!! Booo Hoo!!!!!
That's not a big deal to me. All of the prior Bronco's with the rear tire carrier were body mounted. Also, there's the nostalgia of riding on the tailgate during my youth. For those of you who have never ridden on the tailgate, you'll never know. It's the BEST RIDING SPOT PERIOD!
So, I'm hoping that if the 2021 Bronco doesn't atleast have a Dual Hinged Tailgate, maybe the 2022 Bronco will, as I'm not settling for some afterthought jump seat or slideout to set on.
Oh... I forgot to add..... A Swinging Gate SCREAMS WRANGLER!!!!!!!
Last edited: