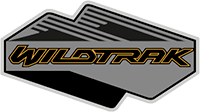 Well-Known Member
I
I wanted and still want a bronco. They took away too many options, then my X-Plan pricing, and body color roof. Among the price of 63k for the wildtrak. Then interior features look like vomit, so I went with the last V8 Toyota will make, already have offers of 65k for a truck I haven't even purchased yet. So it makes the bronco not so limited anymore. To answer your question, yes it's totally different but has the same....well similar off road features for my skill level.

Edit: Lunar Rock TRD Pro (Tundra, 4 Runner, Tacoma, Sequoia) are currently so limited thy it makes the Bronco appear to be just another Ford Escape. Google it or call a Toyota dealership near you and ask them. They usually laugh and say good luck finding one. I found mine in MI and I live in FL. Paying MSRP, no ADM and they gave me free 12k towards the purchase, it's a no brainer.
I got my Lunar Rock 4Runner at MSRP as well and today another dealer reached out to me that they have one coming in and I'd get first dibs at MSRP on it if I wanted. I built a great relationship with a handful of dealers in the past 2 months and this one wasn't aware I made my purchase. Anyone in or near PA wanting the 4runner Lunar Rock let me know and I'll give you the salesperson info at that dealer. Ill give her the heads up too.. so should get you first dibs. Should be delivered in April just like the one I am getting.