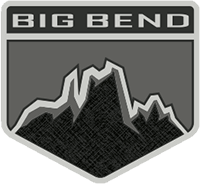 Well-Known Member
Nice write up, good to see a Bronco in Virginia. I was going to say good to see a Bronco with VA plates, but that is definitely the first thing I address when I take delivery. There is no way I am leaving my front plate like it comes from the factory. Maybe by the time mine gets here, there will be a lower, offset option. Enjoy and see you on the roads/trails on day soon.
Thank you. I'm sure before long we'll see a lot more around the state. I hate having front tags. I have buddy's with mustangs that just put front tags in glove box!
Personally, I'm looking forward to a vehicle with keyless ignition. I just paid $700 for my 11 year old car to get a new cylinder barrel lock fitted to the machines key (only the dealership can do this) because my key wouldn't turn in the ignition no matter how hard I turned the wheel after trying to clear the key hole with compressed gas and a squirt of wd-40. (I finally got it to turn over after an hour and a half of beating it, turning the wheel hard and adjusting the steering wheel position a few hundred times so at least I didn't have to pay for a tow)

unfortunately I did have to pay $700 to keep my beater of a car moving till I get the Bronco probably sometime in q2 2022 (aug res w mic and squatch) as that's a lot cheaper than buying high and selling low in this crazy used car market.

TLDR: be thankful for the push button start.
oh man, that's terrible feeling. However $700 will just be a drop in the bucket compared to cost having a computer replaced or to have some of these electrical things repaired once the warranty expires!