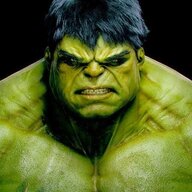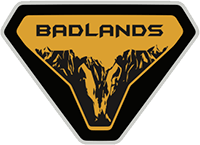 Well-Known Member
After my "warmup" trip through Labrador and Newfoundland in July, it was time to really see what the The Hulk and I can really handle. Had some butt puckering moments along the way but 16 days, 14671Km later, we both survived and got back in one piece.
Trip counter rolled over:
Banff area:
Spray Lakes area(Highway 742)
I'm happy to say, this was really the only damage I suffered through out the whole trip (so far as I can tell so far). I was also expecting these to cause me some trouble. I had noticed that these M&R fog lights had come loose from some previous high speed off-roading. I was going to fix this issue before I left on the trip but didn't have the time. I did come prepared and quickly fixed it with some zip ties and tape. Two of the other lights were loose as well.
Canmore:
Cline River:
Ice Fields Parkway:
At the Athabasca Glacier viewing area all by my self (around 7 am). Not a single person showed up till about 30-40 mins after I got here. I had the whole place to my self. It was a little eerie but peaceful.
Bear Glacier:
Stewart, BC:
Salmon Glacier:
Yellowhead Highway:
Dempster Highway/Tombstone Territorial Park
This place was simply gorgeous. I don't know what it looks like during summer but I feel like I picked the perfect time to visit. I didn't want to leave...
This is as far as I went. I wish I had 3-4 more days of vacation so I can drive all the way up to Tuktoyaktuk and dip my feet in the Arctic ocean.
A reminder that this highway is not to be taken lightly.
Thankfully Jasper opened up on my way back. The Chetamon wildfires had caused power outages and I had to avoid staying here on my way to the Yukon.
I have a large amount of videos/drone footage to go through. Hopefully ill update this thread with a video.