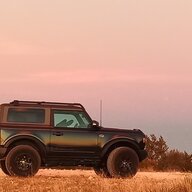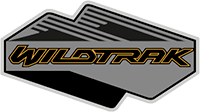 Well-Known Member
First Name

Cliff
Joined

Nov 15, 2021
Threads
Messages
Reaction score

2,169
Location
Vehicle(s)

Bronco
Your Bronco Model

Wildtrak
Argue all you want, I'll believe what I have seen with my own eye's. It's not the coolant that burns them down but when the coolant fire causes a fuel line to fail. It was a design flaw with the 3516ULB not a lack of maintaince. All of these dry manifold engines are being converted to wet manifold to prevent this from happening. BTW nothing will kill an AJAX damn old two strokes just keep going!
You're arguing that coolant fires are possible to one of the few people in the thread that said coolant fires are possible. It's an order of magnitude less likely in a Bronco than a Cat, given how much more heat the Cat manifolds can hold, but I never ruled it out...it would just have to be a perfect scenario for it to happen in a Bronco. You could just about quench one of these tiny turbos with a squirt bottle LOL
Oh, the engines were great, it was all the ancillary stuff attached to them that needed addressed a long time ago. Leaking gas lines, brittle coolant hoses, that sort of thing. I loved cranking them up with that gas start though, all the noise and smoke and fire, sounding like a steam engine spooling up, the potential for unburned H2S to kill me, it was pretty cash money. A nearby lease actually had a few Fairbanks Morse engines running pumpjacks too, hadn't seen or heard those things for decades and there they were still putting in work right next to multi-million dollar fully automated pads. It was a strange mix of old and new side by side.