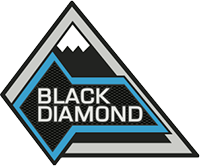 Well-Known Member
That's not a good analogy. We're all, or the vast majority of us, are waiting patiently in line for one vehicle. The goal posts keep getting moved and the field keeps getting longer.
OK let me rephrase. I didn't do a great job setting that up.
The party of 10 is one mega-loaded order. Obviously to seat 10 you need tons of space, the right table or nearby tables to push together, and a restaurant might not have plentiful availability of those spots. For the Bronco, that's SASQ, high/lux package, 2.7, MIC, etc. A lot of things all have to be available at the same time for that to be a go.
The party of 2 is base build, no thrills, no extras, no restrictions. It can fit pretty much anywhere in a restaurant. It can also zip through a plant that is stocked to build thousands of these bare-bones things.
Seating/production is limited, so while the 10+ person parties are waiting for the diminished availability of all of their build, the smaller parties and lighter builds can still be zipping through, even if they showed up to the restaurant later.