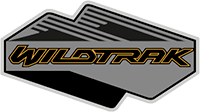 New Member
I think towing capacity was a big deciding factor. I live in Florid, and the ability to tow a boat when needed is critical.
Very well said, Once you have the tow capacity numbers for your vehicle, you can use them as a guideline in order to cross reference it with the dry weight of your desired boat. I usually done my boat towing from
shipping company
to ensure safety. There is ultimately one factor that should be affecting your decision: the safety of you and your family.