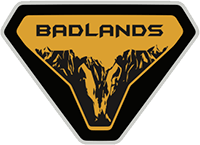 Well-Known Member
As I said over in the no manual 2.7 thread, I am kind of let down by auto only on the 2.7, and the towing capacity (at least of the four door).
I wanted to do this with a manual and some torque:
But no 2.7 manual, and while it is inexpensive to add air spring helpers and larger brakes to a JKUR, not sure how you would modify the coil overs on a Bronco.
I don't want the length or the open bed, but maybe a Gladiator best fits my SwissArmy knife needs. At least the eco diesel is coming out, but no manual and towing capacity drops to 6000lbs (which is enough).