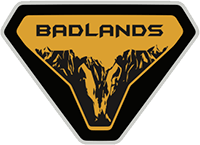 Well-Known Member
It's been very difficult to build the perfect Bronco.
I wen through the details with my wife and she hates the Badlands grille. She also dislikes the Outer Banks painted wheel arches, door handles and maybe mirrors. She also doesn't like the Navy Pier interior (I won't repeat what she said about Roast
). So, it looks like Badlands may be the way to go. But the Badlands grille seems to be a non-starter for her.
Anyone think they might want to trade an Outer Banks grille for our Badlands grille? That seems like the best option, rather than buying (and waiting for) an OB grille after-the-fact. Obviously, a local trade would be best, but that might take a while if I can even find someone willing.