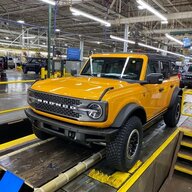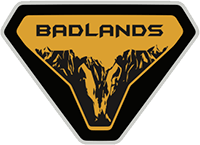 Member
Joined

Oct 17, 2021
Messages
Reaction score

11
Location
Vehicle(s)

2021 Ford Bronco Badlands, 2000 Mercedes-Benz G500
Bronco

Badlands
I've been itchin' to try out the Trail Turn Assist feature, and the other day pulled into a vacant dirt lot near my office to give it a go.

Just wondering if this sound is normal when TTA is engaging? When it disengaged it sounded even more stressful on the components with almost a bang (doesn't really come through in the video).

Tried it 5 or 6 times and always had that mechanical "winding spring" sound, and, odder still, it sounded like it was coming from the front of the vehicle...

Apologies in advance for the poor camera work. Hard to do when you're trying to 360...