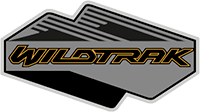 Well-Known Member
I'm thinking I saw somewhere it's only available in 4wd. I could be wrong though. If that's the case, I wouldn't use it on pavement.
Yes in the owners guide that was posted on here a few weeks ago it said trail turn assist is only available with 4wd engaged.
I was looking forward to using it for U-turns, but I don't think I'm going to take the time to shift into 4wd everytime.