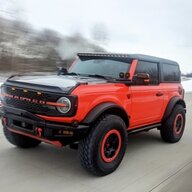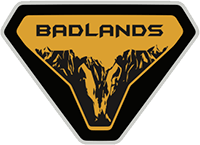 Well-Known Member
Joined

Apr 5, 2022
Threads
Messages
Reaction score

5,350
Location
Vehicle(s)

22 badlands 2 door. 22 Burban Z71
Your Bronco Model

Badlands
As some know I've been putting together the mods for the most power I can put down out of a 2.7 2 door. This will be the log for mods done and numbers put down. This will give the community a base line for what to expect between mods and mods with tune. Real numbers. This will determine what you can expect for making the trip for the "tune" and if it's worth it for you.
Currently heading to dyno authority in Canada on the 17th. Last night I decided to run meth also. So not sure if we're doing Friday or will push back a week. Dyno authority has put down the biggest bronco number to date with their tune. 403 out of a base 2.7 with a k&n intake, plus a handful more at or over the 400 horse mark.
They have yet to run one with downpipes as they can't get one in with no cel on. Mine has never popped a light and running 100% with bolt ons. May be the unicorn badlands or I just had my mouth right on the last bolt.
Build is a 22 2 Dr Badland Sas high
2.7 auto
8k miles
Jan 10 2022 bd
Mods
-Afe momentum gt cai
/Afe blade runner charge pipes
-Jms pedalmax terrain
-Jb4 module
-Mishimoto intercooler
- Kompact EM VR19 Dual Port
-Upr catch can
-Spd down pipes
-Magna flow 11229 mid mount
-Awe 0fg rear/tip
-Jrcoffroad motor cover
-Anderson composites r type carbon hood modified to be fully vented.
-Maxxis buckshot 2's 35"x12.50x17
-93 octane
This is the first time a complete list of what's on my truck has been posted. Everything can be purchased and installed in your back yard.
IDA would like the Procal tune removed and reverted to stock. They also would like to see a jb4 installed. Which I already have.
Last edited: