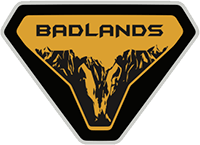 Well-Known Member
Base Sponsor (Level 1)
On 5/15 at about 10am we all met in Mullan, Idaho where the Jeep was unloaded off the trailer and the Broncos aired down. From there it was just a few minutes drive to the trailhead. 3 Broncos came out, my BL on 35s, a CO BL on 37s with 3.5" lift, and a GC BB on Sasquatch wheels. Unfortunately after about 10 minutes the BB learned that Sasquatch wheels do not a Sasquatch make, as he had no lockers, and he turned around when he realized the difficulty level.
The rest of us plowed onwards. The trail was very challenging at times. Loose smaller rocks, fallen trees, large rocks, tight turns, and lots of driving in the creek. I struggled with a few fallen logs, I didn't have the belly height to clear them and had to be pulled off twice. The lifted 4 door and the Jeep had no issues there. At the very end of the trail was a waterfall that was the only thing that denied our Broncos. The Jeep on 1 tons and 40s went through fine. The 4dr almost made it, I didn't even attempt after seeing him try.
Then we turned around and ran the trail in reverse. Going downhill should have been uneventful, but then my luck ran out. As you may have seen in my other post, I managed to suck up a large rock into my wheel well. It trashed some brake components. We removed the wheel to get it out and tried to continue but my brakes kept locking up and I lost the use of my swaybar disconnect and front locker which made it very challenging and I needed several pulls before we got back to the dirt road. At that point my brakes we smoking so we stopped and pinched off the damaged line and bled both front calipers, it let them release so I could drive home.
Regardless of the damage, it was still a very fun trail that will test your Bronco. Highly recommended.
Oh and a PSA: If you spend a day in the woods with your soft top flipped back, don't be surprised if you get a tick shower when you close it. My poor wife picked half a dozen out of her hair.
Last edited: