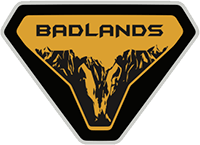 Well-Known Member
First Name

Jake
Joined

Jan 4, 2020
Messages
Reaction score

1,114
Location
Vehicle(s)

'13 SLK55 AMG, '15 Indian Chief, '15 WRX
1). The front interior of the two door has the body color painted metal section. Does anyone know if it is actually part of the door skin or just an insert? The concern is that if there is metal to metal contact with the outer skin, it will transfer the heat or cold from the outside directly into the vehicle with just the paint layer(s) as insulation. Meaning the -25F days I sometimes gets will turn it into a frozen/frosted mess that will drip condensate all over the door, give me freeze burns if I brush against it, and chill my left leg all the time and on the 110F days it will burn the crap out of me if I come in contact with it and cook my left leg with radiant heat. Speculation is not helpful, looking for a picture (or direct knowledge) on if that inside painted section is part of the door that they just did not put trim over or if it is an insert in the trim.
2). Floor inserts (front and back) $160. I was looking at the pre-pro pictures of the washout floors and they appear to be uneven with lots of places to catch a shoe or boot heel in addition to maybe forcing the feet to be at unusual angles for getting at the pedals (clutch pedal specifically) or getting snagged entering and exiting. Anyone who has seen or sat in a Bronco with the washout floor think it is flat enough to not worry about, or are the liners more necessary than one might think on the washouts? I am sure the aftermarket will have better for cheaper, but the Bronco branded (again, pre-pro) liner pictures look pretty nice.
Thanks for the read!
Edit; from the replies and some absolutely spot on pictures from
Lab00Rat
, am adding floor liners and postponing my first question until people actually have these trucks in pocket. Thanks for your help everyone!
Last edited: