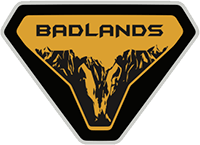 Well-Known Member
Interesting, thanks. The premium fuel requirement gives me pause, but it is something to consider.
It's really not a terrible expense per tank... until someone puts a 24 gallon gas tank in their two-door...
Even places in SoCal, it's a $0.30/gal difference(funny how that stays the same no matter the base price and isn't an incremental percentage, right?). So, 15 gal = $4.50/tank
SoCal now can be $4.95 for 87 and $5.25 for premium
15gal tank and you're at $74.25 v. $78.75 for ~6% increase. Gas prices will fluctuate that much any given Sunday, but that difference in RON hardly does or you can defeat any variance by going to a different gas station.
How about 93? I clicked on a Miami gasbuddy for Costco and it's $3.33 for 87 and $3.84 for 93. Why? Lower overall cost and larger spread to give the other extreme.
15gal:
87 - $49.95 (suspicious)
93 - $57.60
A 15.3% premium or $7.65 per tank at this extreme.
Thank goodness the two-door doesn't have a bigger tank, right?