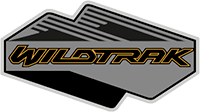 Well-Known Member
Joined

Jun 10, 2021
Threads
Messages
Reaction score

3,367
Location
Vehicle(s)

Ford
Your Bronco Model

Wildtrak
Couple of things:

There are millions/billions being spent on putting in charging stations across the country by the federal government. In my neck of the woods I've noticed a huge increase in areas to charge at over the past 12 months...local Wawas getting Tesla SuperChargers and Targets putting in Level 2 chargers in their parking lots...we have a decent penetration of EVs in the area...mostly Teslas and Mach Es.

Electric power generation by more green methods is being rolled out across the country. I've driven from San Antonio to Kingsville TX and the amount of windmills being put in is crazy...they keep multiplying every time I go there. My home state has about 50% of its power from nukes with the rest being Natural Gas and smaller (10%) being renewables and other things. The governor wants to get rid of NG by 2035, which I find laughable, esp with the off shore Wind Turbine project running into major issues. The biggest issue with renewables is storing the power-lots of mechanical battery options out there, but no one has nailed down the most effective/efficient way of doing it yet to store that extra power.

I saw the current administration wants 50% of new car sales to be EVs by 2030....I'd say that is possible (we are at 7% currently I think) but pricing needs to come down to what an equivalent ICE product costs and the charging situation needs to be improved across the country.
I've driven by plenty of wind turbines(some farms multiple times), and they are idle more times than rotating.
Do the blades actually rotate where you are?