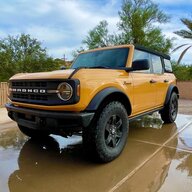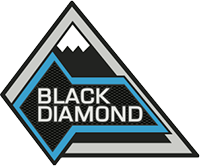 Well-Known Member
I'm planning on switching to Oxford White. All of my Broncos were white, long before OJ. We raised, trained, and showed Rottweilers, so the temperature was the issue. One of the white Broncos was a two-tone, with a silver-gray hood. The lowered glare from the hood was a pleasant surprise. Ford dropped the two-tone option (I believe they called it a Victoria two-tone), and I started having the hoods painted. Today, we have vinyl wraps, so I will probably have the hood wrapped in a flat gray/black to echo the MIC top.
The Cyber Orange appealed to me. The other colors do not. I did not say I was typical.
There's that carbon fiber hood that Anderson is supposedly coming out with, too…
Still deciding. Quite a distance between first choice CO and the rest. VB is a possibility. I liked HPR for a hot minute, but have not seen it in real life. I think white looks sharp, but my wife just bought a white XC90. EG is too boring. The grays are not an option.

So I guess it's between VB, HPR, and another white vehicle.
Hopefully, you can get a look at a HPR Bronco before you have to lock it in (and not a Ranger or anything else, because it's not the same effect). I didn't think I'd like HPR until I saw one on the road. Now I've seen several, and they do look good.