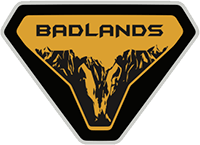 Active Member
Joined

Jan 4, 2021
Messages
Reaction score

114
Location
Vehicle(s)

42 Ford GPW, 06 F250, 14 F150
Bronco

Badlands
Just received this email
The long awaited moment has arrived. Ford Bronco, orders will be opening on January 19th, 2021. Thank you so much for you patience. The Team at TS&S is very excited to finally be able to place your Bronco order. We will be contacting you as soon as orders are open.
Take a few minutes to get the Bronco of your dreams exactly as you want it to be built. This will help expedite the order process for everyone. As of now you can visit Ford.com and start comparing the package options using their build tools.
Here is a link for your convenience;
https://shop.ford.com/configure/bronco/model/customize/base
Once, you know what you like to order you can print and send over to me your Build Sheet. As soon as the orders are open we can go over it and submit it to Ford. Once submitted, orders are final. Please make sure you build the bronco you want the first time. If you have any questions or concerns please reach out to me either by email, text or phone call.
Q: When will my custom Bronco be delivered to me?
The sooner you order the quicker your Bronco will be delivered. The first Broncos order are expected to arrive in Oregon in the second quarter of 2021. As we get past the initial order period we should have a better idea. If you are currently leasing a vehicle from Ford Credit, we have solutions to help bridge the gap or extend your lease until your Bronco arrives. Contact Our Customer Advocates with additional questions.
Q: How much will I have to put on deposit to custom order my Bronco?
$100. TS&S Ford is one of the few Oregon Ford Dealerships
NOT
adding an additional dealer markup for these highly anticipated SUVs.
Q: Why should I custom order my new Bronco?
Make it your own! You will get to choose your own trim, engine, transmission, and accessories. While we like to think we know what you want. Ford is offering a number of accessory packages. Like Wheeling, Camp, Snow, Water, Bike and Open air.
Q: Won't you have any in stock?
Ford has provided us two units for our stock. They are for demonstration purposes only and will not be available for public sale for 6 months after landing. Replenishment of those first New Bronco SUVs to our stock will take an estimated 15 weeks.
Q: What happens if I change my mind?
TS&S Ford will immediately refund your $100. The last thing we want is for you to be unhappy. We are confident you will want the Bronco when you see it in person and drive it but we understand. We are also offering to buy back your special build so we do not have to loose the inventory.
In May 2021, your Ford Dealer will be able to provide an approximate date for the delivery of your Bronco. Initial Bronco 2 and 4-door deliveries are targeted to begin in summer 2021.
Due to the high number of Bronco 2 and 4-door reservations, deliveries may extend into the 2022 calendar year.