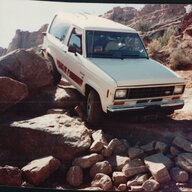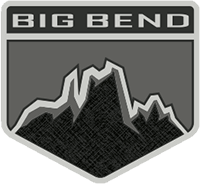 Well-Known Member
UPDATE: etrailer has this one which has an extension to clear spare tire Drawtite brand $123
I'm beginning my "If Ford won't build it I will" Bronco build
I received my after market hitch today, Curt 13493, 350/3500 lb, same design, layout and capacity as Ford Factory hitch. This hitch will be great for those wanting to carry a cargo/bike hauler, add a recovery point or tow a light trailer. It's for those who didn't order the factory set up because you couldn't with your trim, thought $600 was too much or forgot and will be happy with Ford's 3500# tow limit. I will add a 4 pin wiring set up when flip, Curt or etrailer figure it out.
How to get it:
Short version: I ordered from Real Truck (Curt #13493) for $111 last Thursday, shipped from Curt Friday arrived Colorado Monday.
Long Version: Stumbled upon it at etrailer for $245, which is as much as the Ford version. Checked Curt Website for $147, but sold out. Checked Curt's dealer network one at a time finally found Real Truck @$111. (Odd it shipped from Curt even though they showed sold out)
I've always liked Curt's quality and this is the same, good design, good welds, good paint. Side note this one will be easier to install than the Ford one because you don't have to remove the bumper facia, bolts are installed from the front (muffler side).
Last edited: