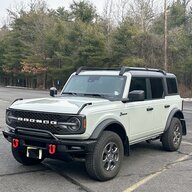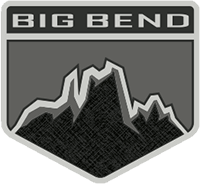 Well-Known Member
So here is the latest update to this Saga-


I just got off the phone with Michael Hull, the GM of DCH Ford of Eatontown.

I apologized for my actions while at the dealership and on the phone with him Friday.

I also apologized for the actions that happened here and didn't say I didn't expect it to completely devolve like it did-unfortunately some comments made here by random people almost caused the Eatontown police to be involved and Lithia legal department wanted to press charges.

They apologized for their actions and have changed their ordering process to avoid this happening again in the future.

We have come to an agreement that clears up the misunderstandings and no ill will between each party

I also would like to request the community here to remove their 1-star reviews on Google as a showing that the community can work in positive ways. It was unwarranted and ultimately not the right thing to do.

Result for me is that I can't get my current Bronco, which I've come to terms with. However, Michael will reach out to regional Ford rep and Ford to see if I can get my reservation re-cocked for a 22MY at a different dealership or find something for me. I've also reached out to Ford about the situation from my end about the same subject. There are no guarantees, but I am hoping for the best.

I am satisfied with this resolution and hope other people can learn from it.


Reserved 7/13 with in the first 45 minutes, placed my order in January, Built July 2nd, Dirt Mountain till September and delivered 10/14

Was checking the Pizza tracker yesterday and noticed that it was delivered to DCH Ford of Eatontown.

I've been reaching out to my sales guy (who I'm friends with) the past few weeks and he's been acting slightly different.

I give him at call at 11 today (have off this week), so he proceeds to tell me that they are marking them up 10K now. I drive up to the dealership after the call talk to my sales guy and then I talk to the manager and he trying bullshitting with this "value" talk and I basically cut through the BS and straight up ask them if they are going to take it off....which I proceed out the door and tell them to shove the Bronco where the sun doesn't shine and a bunch of other four letter words.

Needless to say I'm furious at this point.
Last edited: