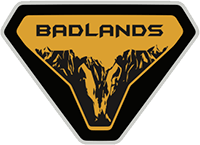 Well-Known Member
Regarding the resolution - it sucks he won't be able to get his Bronco after all this, and will have to wait further (along with the rest of us lol), but at least it's a resolution.

While I doubt the dealer will take down the "very coincidental" (fake) 5-star reviews as 1-star reviews are removed, as a forum if "our" goal is to get him his/a Bronco, removing the reviews would be the correct action as a "good faith" measure. And hopefully they realize if they pull it again with the new one, all bets are off and the review hammer will return lol.

That obviously puts a blanket over the general "shady dealerships" portion of the issue, but again if the goal was to get him a Bronco/resolution, pulling as many of those as possible seemingly needs to happen.
While it sucks for Sherminator, this campaign was already on shaky ground before this even began. Many people turned the other cheek to help him out on principle of the matter. Yay them! Regarding taking down the one star reviews, why do that? The fact still remains that this dealership did some shady tactics and not disclosing the full price… and while I didn't read ALL the one star reviews, most of what I did read was fairly accurate as portrayed by what went down on this entire 64 page thread. Nothing has changed about DCH Ford of Eatontown charging ADM fees on an ordered vehicle and not disclosing this after this guy waited 13 months for an ordered vehicle. That is not the "fair and honest" dealership they claim to be. My two cents.