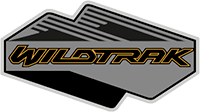 Well-Known Member
Updated 7/20: @PREMiERdrum's MIC top exhibiting further issues:

The gift that keeps on giving. New today I have the "snakeskin" texture on both sides of my clamshell and signs of delamination all the way down the drivers side rear clamshell seam. There is also a dark rubberized vinyl streak that has obviously peeled off from somewhere clinging to the top of the raw edge, I'm wondering if this is the material they used to cover those edges to look properly finished?

My MIC roof hasn't been waxed or treated with any product in the 3 weeks since delivery.

The snakeskin texture is difficult to photograph but is quite obvious to the eye. It cannot be felt, only seen.
Updated 7/19: @PREMiERdrum now also reporting issues with his MIC hardtop:

Mine was delivered 3 weeks ago tomorrow with no visible problems. Even the "raw" (non-rolled) edges were uniform in color and texture and the headliner fit was great.

As of today, we have the headliner separating from the roof panels in two spots, raw edges fading to light gray / white with small cavities visible from obvious material loss, the clamshell reveal line flexing to uneven width across the passenger side rear quarter, and warping / flexing around the roof mounting bolts in the cargo area.

If this much can happen on these things in 3 weeks, I anticipate a rough few months ahead for those of us with early MIC builds. They just weren't ready for prime time.
Updated 7/18 with more info from @PREMiERdrum:

The first of many we'll see of these. It's becoming apparent that many tops were delivered that had their outer laminate layer cast too thin. Commodity intake procedures weren't able to tell because they looked fine. This - along with other laminating issues - are what spurred the additional inspections that held so many units over the last 2 weeks.

FWIW my roof is still 100% fine, and I'm realizing just how lucky I havr been with this build.

A bit more info: Issues with thickness uniformity of the 3 layers is what's behind the lamination issues (and these unsightly "thin" spots). There isn't an easy fix at this point.

Watch this space.
Original post:
I haven't seen any mention or photos of this phenomenon yet. Just today I noticed a honeycomb or snakeskin like pattern starting to appear on most of the rear shell.
Anyone else also experience this? Is it UV related? Reaction with Meguiars Hybrid Ceramic Wax? Something internal?
You can't feel the texture, it's strictly visual.
Interested in hearing some theories...
Last edited by a moderator: