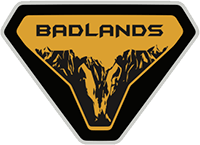 Active Member
Update 7/29
Ford engineer came to the dealership to investigate, found cylinder 6 had a dropped valve, which caused the engine to seize up. The engine will be completely replaced under warranty. Ford will be taking the old engine back to Dearborn for further investigation into the root cause but at this point, it appears to be a fluke manufacturing defect. Should be pretty quick, engine is being overnighted to dealer so should have it sometime next week. Kudos to the Ford engineering team because it sounded like once the hotline case was opened, Ford made it a priority to investigate and determine resolution.
I didn't get an explanation in regard to the "Trailer Brake System Fault" and "Service Advancetrac" errors but it seems reasonable that the onboard computer would start freaking out after the engine shut down, so right now I'm chalking it up to that.
Dealer mentioned that they will pass on any additional root cause analysis and I'll update if/when I find out more details. I really appreciate the comments and support from 6G, kept me sane in an otherwise pretty awful week.
Update 7/28
Spoke with the dealer, current indication is that the engine actually seized up. I'm not exactly sure how that relates to the ABS/AdvanceTrac/Trailer Brake system warnings, but I guess that does explain why the engine would not turn over. Being a brand new vehicle, dealer opened a hotline with Ford Engineering to investigate further, understand exactly what happened, and propose next steps. Should hopefully know more in the next few days.
Original Post
Took my Bronco (Badlands, 2.7) to Silver Lake ORV Area in MI last week and spent a couple of hours tooling around the dunes. It was our first time on the dunes, I didn't baby it out there but also didn't do anything crazy that would land me on YouTube. Kept it in sand mode the entire time, had plenty of power, handled great, didn't get stuck. Overall, my family had a great time!
Made it about 80 miles down the road when this fault popped up on the dash. Was running fine on the way home up until then. No strange noises, temp levels normal, no noticeable leaks or anything. Next thing I knew, the engine stopped and we coasted to a halt on the side of the highway. Tried starting it a few times after letting it rest, but it would not even attempt to turn over, just kept displaying this error and the "Service Advancetrac" fault. All interior electronics were working fine, but ended up having to get it towed to the dealer.
It's still being diagnosed, but dealer mentioned a lot of sand underneath and that I might need to file a claim with my insurance which took me by surprise. Am I out of line thinking it should have been able to handle a trip to the dunes?
Hoping it's just a bad sensor or something minor. Love my Bronco but can't help feeling disappointed that it didn't make it back from it's first trip off-road.
Some more info / Q&A from thread:
Doors on or off at all during this time?
Doors on the entire time.
Just curious, was there any warning lights on before the engine shut down? Or did it just shut off?? Let us know how this turns out and thanks for posting!!
The yellow check engine light came on about 5 seconds or so before the trailer brake fault and loss of power from engine. Will definitely keep this thread updated as I hear more.
Does your Bronco have the factory trailer towing package? I am assuming it does. Did you add a trailer brake controller to the Bronco? I assume not

Now for the bigger question on other Bronco owners who have reported the ABS warning light and "Service Advancetrac" warning message, did they have factory trailer tow on their Bronco's? Maybe they didn't have trailer tow and consequently didn't get the extra "Trailer Brake System Fault" you received. Although I don't think either of their vehicles completely shut down.
Yes, I have the factory trailer towing package. Haven't towed anything yet. That would be interesting though because as you've mentioned we've seen a few ABS/Service Advancetrac errors pop up over the last few weeks.
Last edited by a moderator: