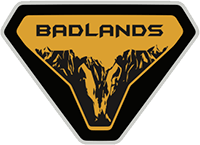 New Member
UPDATE:

Easiest resolution process ever! Talk with the sales rep about the ADM and he claimed that they markup every vehicle on the lot. After some back and forth conversations, I flat out asked if they are going to sell me the bronco at MSRP. Again, more discussions ensued and sales rep confirmed that if I agree to pay full MSRP then the deal was on.

Evidently, the ADM is a normal sales approach they try with everyone. And in this case, it appears that some specific questions about not wanting to pay ADM resolved the issue.

I hope everyone has the same luck.

Here is what I ordered....

And here is what they're trying to charge me...

Now what? If I could have afforded the $10K mark up, I've of ordered max'd out Badlands!!!
And you are happy with a 5k markup?? Strange.