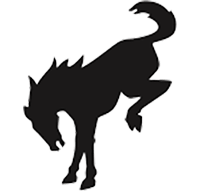 Well-Known Member
Nobody's crap detectors went off watching that video?

Seriously?

You just roll up on your dealership see your Bronco, make a beeline for it but no sales lot hedgehog pops up to say, "Hey, Folks! Welcome to the Moon?"

Truck hasn't been PDI and you just start poking around but still nobody notices you and the wife?

You start popping the top and folding it back and still no one comes up? Most dealers don't want any customer to just start screw with any Bronco until they give you the rundown. Don't want no latches or trim broken by mistake or gawd forbid, scratch the paint.

No Key Fob but you hit the start button and she fires up so you decided to take off on a test drive with supposedly no Fob, D-Tag or anybody from the dealership wanting to hop in the back, ask where you're going, how long or is there enough gas? And nobody welcoming you back to yuck it up?

You go back to the service bay to see the other Bronco that showed up and nobody is around to talk Bronco, Say Hi or tell you that you need to quit recording in the service bay.

Naturally no video of the sales negotiation but discuss the $10K ADM but no mention of what they were offering for your Tundra trade-in? Just have to wait for the boss to get back. I guess the Boss can't make a discision over the phone.

Then when the excitement builds and everybody is worried about the outcome? Pull down your original v-blog and go dark on your YT and IG channels.

Yep, no crap to be detected with Mr & Mrs YT Auto Influencer, it's all the dealer's fault.

No, I think there's some shenanigans going on and you know how you have to deal with shenanigans.
Last edited: