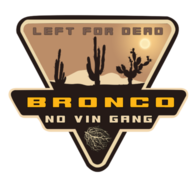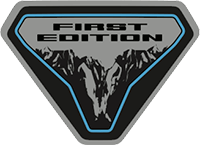 Well-Known Member
The question is: would you rather go to court and try to enforce a verbal agreement; or go to the dealer and pick up your new Bronco with a signed agreement?
This is exactly right.
Yes, verbal agreements *can* in some situations be binding and enforceable agreements. It's different in each state. There's this thing that most US states inherited from the old English "common law" (that is, law made by judges on a case by case basis) called the "statute of frauds" that says that some agreements must be in writing or they cannot be enforced in court. Typical examples include contracts for the sale of land.
So, yes, verbal agreements can be binding. But if you rely on a verbal agreement, you're taking a chance that your agreement is the type that courts will enforce if its only verbal. But more than that, you are going to have trouble, as you suggest, proving the contents of that agreement and that there was, in fact, an agreement at all. Courts typically want evidence that the parties agreed on all of the material points of the agreement before they will enforce it. If its just a conversation, or a one-way communication from a third party (like Ford Motor Company, which is a separate entity from your dealer), good luck with that. But beyond that, even if you can gather the evidence, are you going to pay an attorney tens of thousands of dollars to sue over some supposed agreement to buy a truck? Enforcing your legal rights is very expensive; enforcing something as amorphous as an oral agreement is low probability of success; you do the math.
Like everyone here is saying, if you don't have an executed written agreement, you are courting disaster. You might be tired of hearing it but that doesn't make it any less true. Whether the reason is that it's not enforceable legally, or the reason is that its impractical to actually enforce it, the result is the same for you. To quote the late great John Candy, "you lose, comrade."
Wisdom starts with humility and the willingness to learn. Or so people are always trying to tell me!