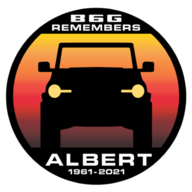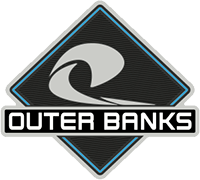 Well-Known Member
First Name

Bruce
Joined

Jul 14, 2020
Messages
Reaction score

280
Location
Vehicle(s)

Gladiator
Bronco

Outer Banks
Vehicles I have Known, Owned. or May Know In Approximate Order, (missing a few I think)



1953 Ford F100; 283 chevy/powerglide (my brother and I spray painted it with cans)

1966 El Camino; 327/turbo 400; my first purchase, $500 in 1976

1966 Pontiac Lemans; 350/370 LT1, M22, hurst vertigate, original 230ci overhead cam 6; beasty

1974 VW super bug, and several other bugs and sand buggies, my brother traded a buggie for a 66 big block roadster, still has.

1978 Chevy Silverado 4x4 1/2 ton

1981 Nissan Kingcab 4x4; my first new purchase

1975 Vette Roadster; L48/165hp, 4 spd, orange flame/saddle/white top; my favorite of all on this list

1982 Vette Collector Edition

1985 Jeep Wagoneer (mini)

1994 S-10 shortbox 2wd, 5 spd; new

1998-2001 S-10 pickups; 3-4, used

1990s Chevy Astro Van; new

1990s GMC Savana Van 12 passenger; new

1990s Chevy Custom Van; new

1990s Hyundai Sante Fe; new

1995 Suburban ¾ ton, 4x4, 454 big block

2003 Mazda Miata Roadster; new for daughter's 16th b-day

2003 Suburban 4x4; new

2006 Pontiac GTO 400ci, 6 spd, new, traded Mazda

2007 GMC Denali 4x4; new

2008 Jeep Rubicon Doka; only new auto that I ordered, 3.8L not enough ponies for 35s and lift

2014-2017; at least 4-5 Jeep WRANGLERS used

1998 Vette Roadster, 6spd, rare gorgeous fairway green, bought off ebay, flew to RI and drove back Florida; 26mpg

2001 Isuzu Vehicross, very nice suv, way ahead of its time, would like another, but parts availability the issue.

2003 Ram Dually 3500 4x4 Cummins

2003 Ford F-350 6L diesel crew money pit

2005 Ford F-350 6L diesel crew, see above

2014 VW Jetta

2014 Hyundai Elantra

2015 Chrysler Van; wife says she not driving bronco, wants another van! Yikes!

2017 Suburban Z71 4x4

2017 Chevy 1 ton, 4x4, high country, crew, single rears, Duramax, new

2018 Chevy ¾ ton, 4x4, crew, McGauphy suspension; Duramax, new, $100k yikes!

2018 Chevy Sonic; green!

2018 Jeep Renegade, lease

2010 Growler; bid at auction gov planet, but not enough, missed it by $ that much

2020 Chevy Colorado 4x4 crew, son's work truck; he bailed on the bronco, and bought a tesla instead.

2020 Jeep Gladiator Overland, 37s, lifted, nice, too much lift and tires, difficult to crawl in it.

2021 Broncs x 2; 2dr banks, 4dr banks, both rapid red, no skunk ape, 17 inch wheels, tires not decided, white analog 15/52 wheels, white grill, red letters, white tops, aftermarket lift/winch/bumpers. 2dr to go to my 9yr old grandson in a couple years; gonna see if I can get his name on the order/window sticker when I order (when I ordered the rubicon 2008 my name was on the window sticker)

2022 Bronc; not sure which one, prefer a dark green; see Fairway Green 1997-8 vette, this to my 4 yr old grandson in a few years.

202? Jeep Gladiator Mohave, half-doors, ? 392; vs electric truck/car; Prefer Jeep Pickup over Bronc, unless they reincarnate the IH Scout.
In an ideal world, I would have only 3 mobiles; 69 Z28, 67 427/435 roadster and the Jeep Pickup. Maybe some day.