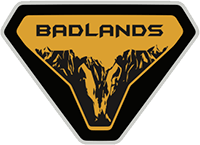 Well-Known Member
Oh man. You've had a *very* different experience than me.

Lining up those two pins on the JK doors, while also supporting that weight, without a decent place to grab...

Granted, I'm 5'8" and can't grab the doors in a suitable place to support them easy *and* see both pins at the same time.

These Bronco doors looks like they sit on a shallow dimple thing... and are obviously easier to handle without the window frame... seems like a good combination to make the mounting easier.
Another time being 6'4" helps
The Bronco door is a different design than the Wrangler so I'm going to have learn a new technique. The circle in the picture is where I would support most of the weight with one hand by holding it near my shoulder. The other hand would act as the guide to get the pins aligned