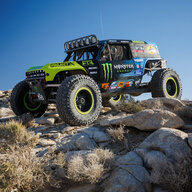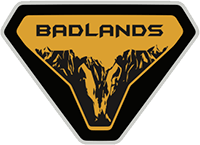 Well-Known Member
These "Warthog Files" are getting interesting.... Really wonder what model year these will be? 2023-2024? Sooner?

My original plan was/is to keep my 2.7 Badlands for at least the next 10 years and do mods after year 4 when I've finished paying for it; as the prospect of a suspension upgrade and lift from someplace like ICON or FOX would lead to some real rock crawling and wheeling.

However, the stance on that Warthog looks... well.... BEASTLY! But I'd want it to be obnoxiously loud (douche!) because its called a Warthog, so may as well sound like one although it's really a horsey.... whatever.

I'll be following these developments just for fun unless I catch Warthog fever in a couple of years. I hate to chase this dragon, as the same crap happened to me with the M3 years ago, but largely felt that thing was barely drivable on roads so I sold it after only 2 years. I know this is apples to oranges, but driving a seriously rev happy performance tuned vehicle in urban settings can be interesting.

We shall see.