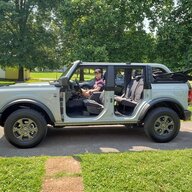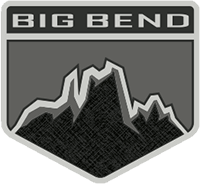 Well-Known Member
This is an update to
this
thread, so feel free to merge them, but I thought this might warrant another thread. The service center told me to video startup issues, and as I thought it was related to the doors off, I took a video as I started my Bronco this morning with no doors. Here is the result (sorry for quality; had to email it to myself via text message as it was too big to send via gmail mobile):
My working hypothesis: It is an error related to the doors being off and/or a safety feature disabling lots of stuff and throwing lots of error messages telling idiots to buckle up.
Edit: It starts up just fine with the seatbelt buckled. And there are no residual effects other than I have to engage then disengage the parking brake to reset the "brake" light after the initial start with all the warnings.
Moral of the story: 1. Ford will fix the glitch. 2. Put your seatbelt on first with the doors off.
Last edited: